We raised $700 total to adopt a lemur from the Duke Lemur Center. Donors voted on which lemur to adopt, and we ended up with a Coquerel's Sifaka. The reason I mention this here, is that it turns out my leak doctor at Duke used to RESEARCH LEMURS specifically at the Duke Lemur Center. I found this out after we had a phone call when my piece came out. Needless to say, as with the "holy crap" levels of serendipity in finding my stolen backpack years after my CSF leak began, this was mind-blowing. Somehow my Legal Lemur drive dovetailed with my leak situation in ways I never imagined. Love it!
Not long before my spinal CSF leak happened, I was planning a trip to Madagascar. The reason? Lemurs. Long time readers know that I love tarsiers, and that they were the reason I flew to the Philippines in the first place. I ended up staying for months.
Given that I am now disabled, a trip to Madagascar seems unlikely. So I thought, why not adopt a lemur instead? And then I figured that some of my readers would want to join. They did!
For 2022, I received $700 in "lemur moneies". We are adopting from the Duke Lemur Center, in North Carolina.
Founded in 1966, the Duke Lemur Center (DLC) houses the world's largest and most diverse population of lemurs outside their native Madagascar. As part of their fundraising efforts, you can donate to DLC by adopting a lemur for a year.
The money goes toward supporting the care of the lemurs, as well as DLC's work in research and conservation.
(For clarity, this is a symbolic adoption to raise money for lemurs; we will not actually own a lemur.)
What Lemurs Did Legal Nomads Adopt?
I asked everyone who donated to vote on a lemur type, and the Coquerel's Sifaka won out. Coquerel's sifakas are the largest lemur species at the DLC, just under 2ft (60cm) tall. They move through the forest vertically.
Adult sifakas weigh 8.1—9.5 lbs (3.7—4.3 kg).
In Madagascar, there are several species of sifaka, with fur patterns ranging from pure black to white with different patterns in between. Coquerel's sifakas are mostly cream-colored, with deep rust-brown patches on each limb, and I am thrilled we now have adopted one!
Our Sifaka is named Pompeia.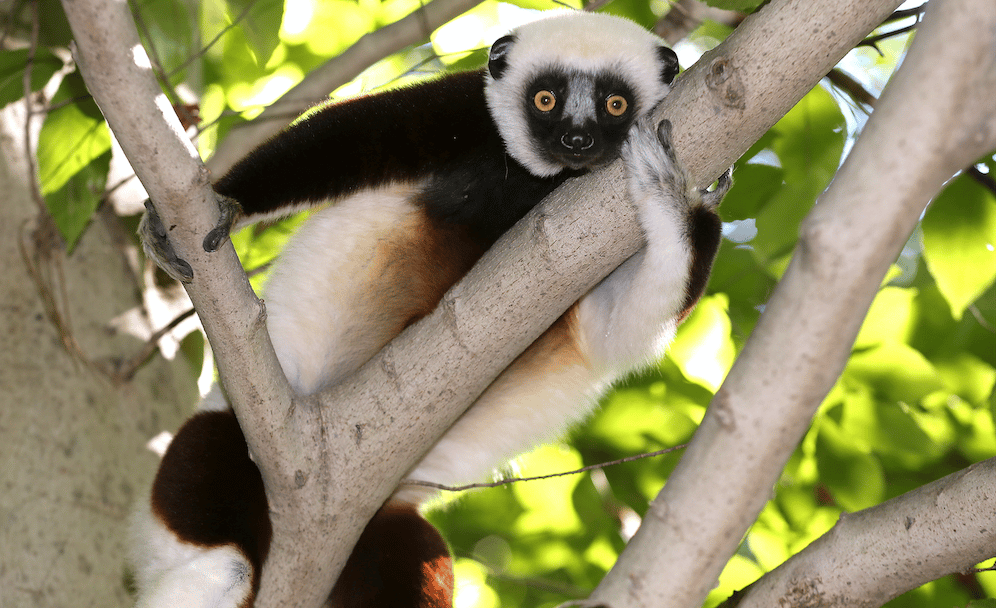 Here is a great infographic from the Duke Lemur Center explaining more about the species for our Legal Lemur: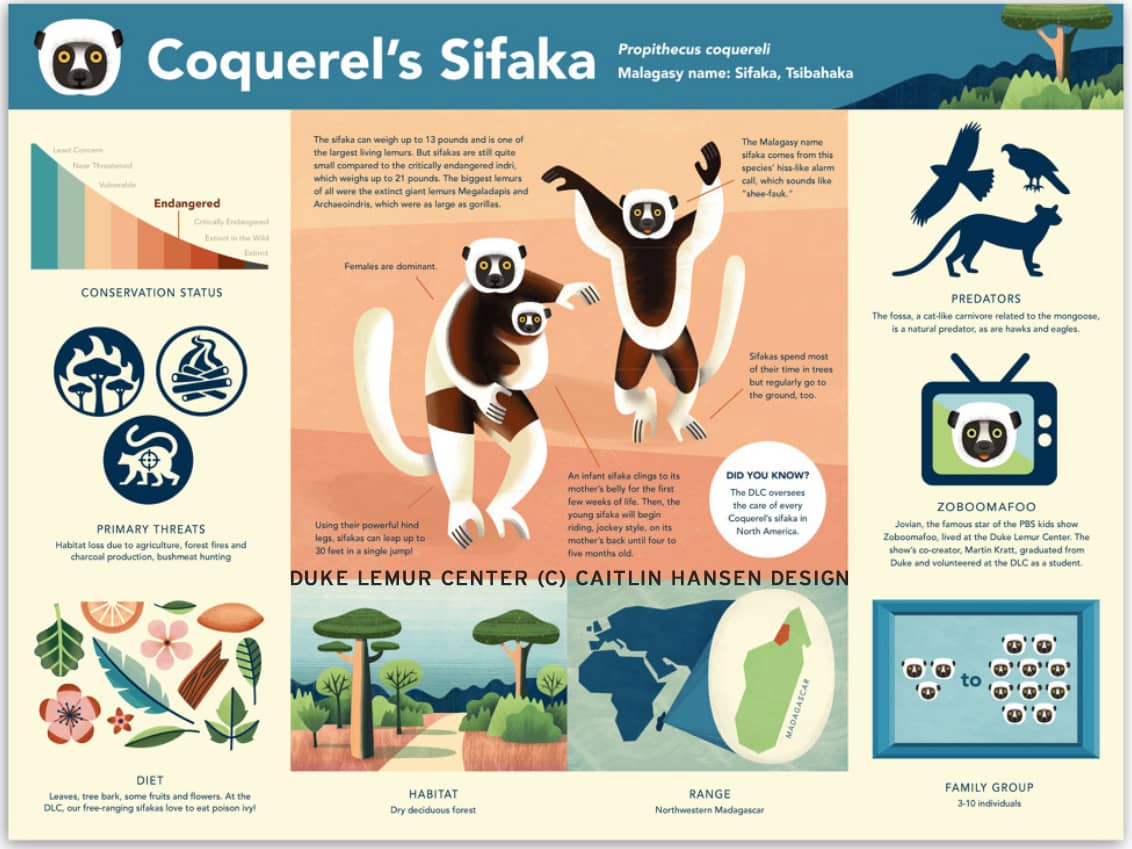 I have also personally adopted an Aye Aye as well, because I find them delightful and I wanted to add my own money to the lemur pot.
Our aye-aye is named Agatha.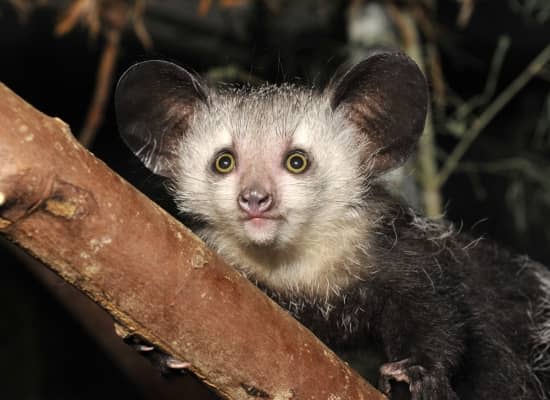 Aye Ayes are endangered, and a wondrous animal. Per the DLC,
Due to its bizarre appearance and unusual feeding habits, the aye-aye is considered by many to be the strangest primate in the world. It is the world's largest nocturnal primate. Unusual physical characteristics include incisors that are continually growing (unique among primates), extremely large ears, and a middle finger which is skeletal in appearance, and is used by the animal as a primary sensory organ.
I am excited to have two lemurs for Legal Nomads for adoption! The adoptions last one calendar year.
The Adopters
Thanks to the lovely readers who contributed to this year's adoption! Here are the names they wanted listed:
Erin and Kevin Southerland
Harvey "H-Bomb" Silikovitz
Meg Alcazar
James Simonelli
Robbie
Lord Dima
Jo-Anne
Larissa
Cecily Giraffe
Karen
Aimee Loudenslager
Cherie
Caroline and Sammi Eubanks
Mary Ellen
In memory of Ruth Bader Ginsburg.
Cheryl Plambeck
Jacinta Chavez
Lynna Schaldemose
Peter O
Arthur the Raven
Simon Cribbes
Pamela
Jason Dreaver
Subu
Heidi Miller
Miss Daisy Dee
Piotr Antkowiak
Justine W
Cheryl
Lucas
Reine
and, me!